Heads up team. The Election is fast approaching and FYA are asking for three key commitments from the major parties so that we ensure they're investing in and preparing young people for the future. We've asked some legends in our community to explain why they think each ask is important.
Read more about our election asks here.
Ask 2: FYA is calling for a commitment from all parties to deliver a National Enterprise Skills Strategy to embed enterprise education in our schools and prepare young people for the future
Jake, Jethro and Jett write about their experience with $20 Boss, an FYA program that puts enterprise skills, the skills that can help you get a job, in action. 
Our business took a while to start up as we had discrepancies on the idea, once our 'cohesive' group decided on the topic; a boot camp for teachers, the business started with a bang.
Our logo and business statement made us feel as if we had actually begun a real-life business and when the NAB representative came and talked to us about startup capital and what our expenses would be we felt excited and learnt that everything needed to be taken into account in order to do this, from the time it would be running to the four P's (product, place, price, promotion) once this had all been decided we felt prepared to begin our journey as entrepreneurs.
During our time as the CEO's of JJJ Boot Camp we learnt what businesses face every day albeit on a smaller scale, we had to chase up a bad debt and even decided to give out prizes to keep the interest from teachers.
We loved that we had complete control over how we executed business strategies (mostly trial and error).
The errors and attempts that failed were the building blocks for the business to become very successful and without these failures I'm sure that the business wouldn't have turned out like it did.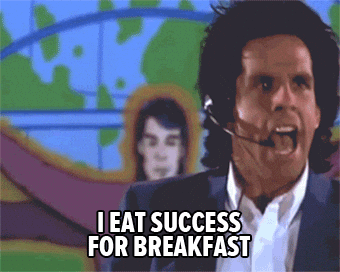 But personally we're so glad that these errors and mistakes were learnt during school and not in the real world as it would have lead to a failure.
Therefore, we can safely say from personal experiences that many young people must learn enterprise and business skills at school.
School is a learning environment that treats failures as learning blocks but out in the real world this is all different.
Not only are these skills important in business aspects but it has also granted us lessons regarding money and how it is circulated within the community, thus making me see things differently.
So not only has this journey earned me some money and a free trip to Darwin but it has granted us with many life lessons and experiences that will have hopefully showed us what it takes to be successfully in this field.
I can also safely say that without this opportunity my knowledge in this field would be minimal and I would not feel as confident as I do after going through this.
It also provided us with another way to learn things by not just sitting in the classroom. As the best lessons learnt are through experiences.