So, at the ripe age of 18 I would say I've learned a lot of things. I've gone through high school, had a gap year and travelled abroad a few times.
But in the last 9 months, I've had the opportunity to interview some very influential and knowledgeable Australians, and talk about what they find to be issues in Australia society that aren't talked about enough for my project, called The Aware Project.
Basically the Aware Project is a platform for discussions about issues which need to be changed in Australian society.
From doing these interviews I've learned so much which I've applied to my own life. Choosing just five pieces of advice was tough. But here is the cream of the crop!
1: Speak up when you witness injustice – Rosie Thomas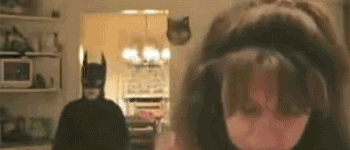 Rosie taught me that it's our duty as humans to speak up whenever we see any sort of injustice happen.
Rosie is cofounder of the social change movement, Project ROCKIT with her sister ten years ago, and has reached hundreds of thousands of school students.
One of Project ROCKIT's philosophies is that to really change the issue of bullying (or any issue in general) you need to focus on the bystander or the audience to speak up and lead the way rather than the bully and the victim.
To me, this meant that I had a responsibility to call out even the small things that friends would say or joke about, as difficult as that was. Like, for instance, calling out a mate for using the word 'gay' as an insult.
2: If something is really bothering you, it's a big deal – Pierce Brothers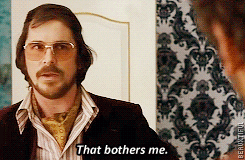 From the Pierce Brothers I learned that if an issue is affecting you, it is a big deal, and feeling guilty about it because you think you've got it good compared to what other people may be going through will only make your own issue worse.
The Pierce Brothers are Jack and Pat Pierce, who are musicians from Melbourne who started performing at the age of 15. Jack and Pat support BeyondBlue, and talked to us about dealing with mental health issues and stigmas surrounding mental health.
Another important thing we discussed was the stigma Australian men have about talking about their feelings and emotions. This really got in the way of Jack talking about what he was going through with friends and family because he felt guilty for feeling so down on himself. 
This really got in the way of Jack talking about what he was going through with friends and family because he felt guilty for feeling so down on himself. 
After talking to his uncle, who is an Afghanistan veteran who has done work in increasing awareness of post-traumatic stress disorder, his uncle sat him down and told him 'It doesn't matter what you've been through, if you're not happy then you're not happy. Just because you perceive that someone has put up with more than you doesn't make your issue anything less, it just compounds it'.
3: Hayley Bolding – Never underestimate the power of anger
Hayley Bolding taught me to never underestimate the power of anger.
Hayley began a non-profit organisation called Atma in India, which takes local organisations that are innovative in providing education and helps them expand.
In 2005 Hayley went to experience what life in India was like, and found that it wasn't passion, but anger that compelled her to do something about it.
She was angry that things weren't equal, and that young Indian women the same age as her weren't given the same opportunities that she had just because she born in Australia.
To Hayley, it wasn't something romantic. It was more 'I'm pissed and I'm going to do something about it'. 
4: Stonefield – Music is damn powerful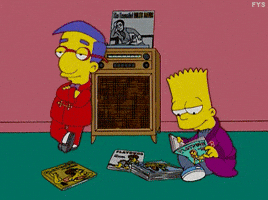 Stonefield taught me about the power of music in building connections between people and getting them to open up. 
Stonefield are a band from the Macedonian Ranges made up of four sisters who put out their first single back in 2010. Stonefield have done a lot of work with Aardvark who work with children living with chronic illnesses.
They believe that music is a powerful thing that makes you feel a lot, and people listening to music who have a connection with that connects the band to them.
Personally, I believe that this isn't just limited to musicians, and that if you can relate with someone else through music you can have such a strong connection to them. 
5: Nasir Sobhani – True empowerment isn't from materialistic things
Nas taught me that true empowerment cannot come from materialistic things. Nasir Sobhani, also known as The Streets Barber, lives in Melbourne and spends his spare time giving people on the streets of Fitzroy haircuts for free. 
He said that empowering homeless or disadvantaged people can't be done by giving them money, because that makes them more dependent on other people to provide.
True empowerment comes from giving someone something they can own and keep forever, and so simply telling someone you hope they have a good day is more empowering than giving them money.
It can actually disempower people when you make them feel like they're taking more from society, and giving people something that's not materialistic, like kindness or affection, will always have a lasting impact.