Heads up team. FYA are asking for three key commitments from the major parties so that we ensure they're investing in and preparing young people for the future. We've asked some legends in our community to explain why they think each ask is important.
Read more about our election asks here.
Ask #1: Development of a coordinated national ecosystem for youth innovation – to back young entrepreneurs and innovators to develop and scale new solutions to the world's biggest social and economic challenges
Young Social Pioneers Alumni Jay Boolkin writes:
Have you ever come up with an idea that you know can make the world a better place, and which you can't stop thinking about?
If you're reading this you've probably had more than one. Give yourself a (very) light pat on the back – the world needs more people like you.
Now here's the hard truth. Ideas are easy.
They're a dime a dozen. The difficult part is making an idea come to life. And if it's a big idea, it can feel overwhelming and impossible to even know where to start.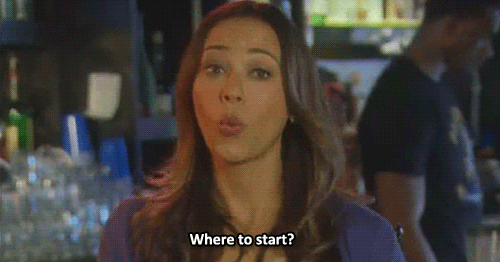 Making your social enterprise idea a reality, and ensuring it has the impact you envision, is bloody hard work.
This is especially true in the early stages. While there are numerous resources available to charities and not-for-profits, the social enterprise eco-system is still in its embryonic stage, which means things are a little fractured and disorganised at the moment. It is therefore super important to seek out the support you need so that your potential is fully realised.
My own social enterprise journey would not have begun were it not for a happenstance opportunity offering capital to an aspiring social entrepreneur to get their idea off the ground.
Two years on and it is these same types of opportunities, like Young Social Pioneers, that have helped me grow as an individual and further develop Promise or Pay.
YSP was an incredible learning experience – it taught me how to make judgement calls, manage workloads, and be a better negotiator and communicator. Through YSP I learnt to be more comfortable with taking risks and embracing change.
I also realised that I'm not an impostor for trying something that might not work – that being wrong doesn't make me fake. I'm still no daredevil but I am much more willing to proceed and take action on something, despite feeling uncertain or afraid about what may happen. And I think that's what true courage and leadership is all about.
As part of YSP I met countless aspiring and inspiring social entrepreneurs from around the country, all passionately contributing to the shift towards business models that are genuinely built around a social or environmental mission. They may be young, but they are some of the most driven, creative, and visionary individuals I have ever met. If they are Australia's future leaders, we are in good hands.
Both during the program and since, my fellow YSPers have taught me to embrace feelings of discomfort, pushed me outside my comfort zone and given me the spark to get through the rough patches.
They've encouraged, advocated, shared and empathised. It's been amazing to see how much more I get done when I am surrounded by people who care about what I am doing and who keep me accountable and on track. I'm proud to not only call them social change co-conspirators, but friends as well.
And can't wait to see how their enterprises and careers unfold.
The time has come to back young people who are harnessing their innovative spirit to solve some of our biggest problems. The time has come for a national coordinated ecosystem, like YSP demonstrates, to equip, enable and empower young social entrepreneurs and innovators at a national scale.
If you love the sound of Young Social Pioneers you have JUST ONE DAY to apply! This is not a drill team, applications close tomorrow (Wed 15th June).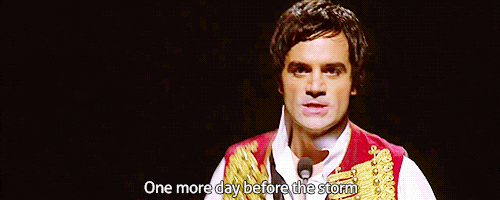 Head here to find out more.