So the Federal Budget for 2016 has been released and after going through breakdown after breakdown (why they make it so complicated?) I'm pretty neutral.
As we all do, I kept an eye out on what's going to affect me or people like me so I noted a couple things that are likely to affect young Indigenous people (because I am a young Indigenous person). So I thought I'd touch on those things a bit more because for me, it's personal.
Tobacco Tax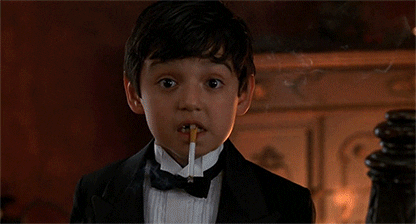 The first thing that jumped out at me was the tobacco tax. Knowing that tobacco smoking is the most preventable cause of death and illness among Indigenous people and that 2 in 5 (or 41% of) us over 15 smoke daily, I'm happy to back any initiative that encourages quitting. With a 20 pack of ciggies set to put you back around $40, a pack a day smoker would spend minimum $280 A WEEK. Also noting that most smokers start out as teenagers, hopefully to-be smokers will be like 'screw that, I'd rather not be broke thx' and those who have already succumb would like to have the extra $$$.
If you put away all that money, within a year you could afford a holiday to Mauritius and that sounds better than constant bad breath to me.
The PaTH Program
The next thing was the PaTH program. So 100,000 eligible young job seekers who are currently receiving Centrelink payments will also engage in a 12 week program that provides them with useful skills and on-the- job training.
At the end of the program, the attendees do a sort of 'internship' where they actually work for a business/ organisation.
Also, participating job seekers will receive an extra $200 a fortnight on top of their regular payment.
Now I love a lot about this; it teaches confidence in the workplace, helps develop skills that our young mob may not have and for those who have never had a job it may be their first working experience. A+ from me there.
However, as noted by the Opposition, it puts 'business over battlers'; providing free labour to businesses with no 'real' training and certainly no promised job opportunities at the end. But hey, certainly a lot more empowering than Work for the Dole – I'm keen to see where it goes and how it assists our young job seekers in their search for work.
Constitutional Recognition
The last thing that had me thinking was the allocation of $5 million to RECOGNISE to continue their work in the push for a referendum for constitutional recognition for Australia's Indigenous people.
This was a bit annoying for me personally (as an avid supporter of a treaty over constitutional recognition) because it tells me the government really has made up their mind about what they're going to do in regards for recognition for our people.
I feel like the treaty v constitutional recognition argument still has a lot of fire to it and this feels like a true loss for those of us pushing for a treaty.
Lack of funding to Indigenous Services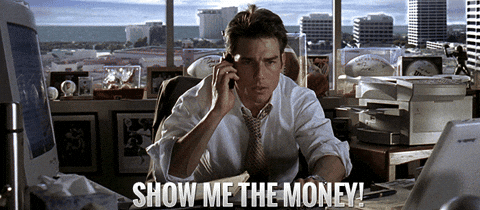 Of course I have to have a little whinge about the lack of funds dedicated to social services for Indigenous people.
Noting the alarming rates of Care and Protection intervention, incarceration, suicide and drug and alcohol abuse among Indigenous people, it would have been really nice to see some funds dedicated to addressing these problems.
Truly devastating stuff when you look at the statistics and the lack of acknowledgment of how much worse those stats are for Indigenous people is truly heartbreaking. Very disappointing.
So, even though I know there was a lot more to the budget than the couple things I've discussed, these were the main things I felt would have a direct effect on our young Indigenous people and overall I'm not too displeased with the budget.
That being said, it can always be better. I'm a sook I know – I probably won't be happy until the government funds $2 an hour sleeping pods all over the place.
But until then, it could definitely be worse.
FYA is committed to backing young Indigenous people to reach their potential. Check out our Indigenous Programs to see what we're up to.