"Super Tuesday" is happening in the States right now. That means that twelve states in the south of the USA are deciding who they want to represent their party heading into the general election in November.
The reason I know that, is because the news updates I'm seeing about the US election are out of control. For a country I don't even live in, I sure see a lot in the news about who runs it.
Each day my Facebook feed is getting filled with memes around toupees, old guys and women in pantsuits. Not because I follow a number of novelty profiles on Facebook (well a couple I admit), but simply because I follow news and current affairs sites.
But, letzbehonest. No other country in the world is as nek level in election mayhem than good ol' superpower U. S of A.
Now I'm not here to place my political preferences – but instead to shed some light on the different types of crazy stuff you might be seeing in your news feed at the moment.
So apart from developing quality policies and scoring vital votes – you gotta get busy with a couple of other things if you want to run for the top job:
Pop Cultural References
When going for Prez, you've got be hip and happening. It is not unusual for Hillary or Trump, or even old-Bern dog, to own a selfie. Selfie moments are now planned in any of their public events. Also, you gotta get on talk shows and talk in a casual / relatable/ I'm-just-like-everyone-else way: This includes but not limited to doing the 'Nae Nae' and other terrible dance moves. 
Celebrity Endorsement
You gotta have some cool peeps backing you. For example, Hillary has got Lena Denham, John Legend, Richard Gere and even Beyonce on her A-Team. Trump prefers to roll with Sarah Palin, Kirstie Alley and Tom Brady. This is a key difference to the way getting elected works in Australia. In the US you gotta have some killer #squadgoals.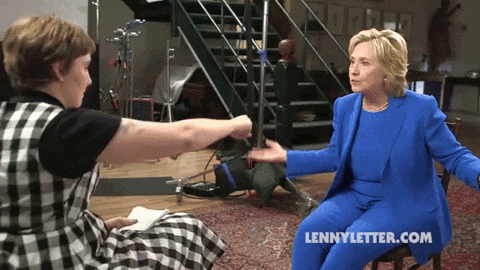 Advertising
It is well known that advertising is one of the most significant political tools used in elections, with studies revealing that there is a positive relationship between ads and voters' knowledge/ interest in the campaign. However it's not a game changer – results should really come down to the leaders, policies and even the nature of the election.
In the last American Election in 2012, when Obama was re-elected, $6 billion was spent. It was touted as the most expensive election in history, a record which is set to be broken this November. By contrast, back in Aus, I can pretty safely promise you that this piece of advertising gold didn't break the bank.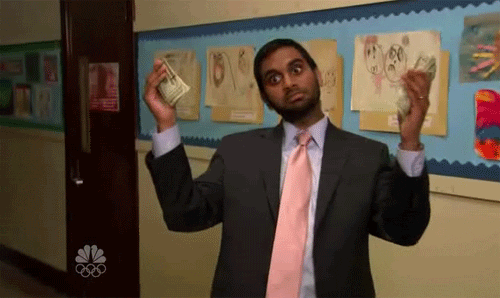 Those dollars are used to print glossy pictures of the leaders looking determinedly at the horizon, TV ads and other notables like this, this and this
I don't know about you, but I feel those BILLION dollar bills could be used better. Investing in advertising is important, you need to get your case across, but how much is too much?
Imagine all those fat stacks going towards the things that they are campaigning for: Healthcare, housing, equality, education. Y'know just stuff that would help some folks out a little.
But seriously it's anyone's guess as to who'll come out on top in the end, but it's safe to say the games will be going strong until Election Day in November.
For anyone who's interested, it looks like the "Super Tuesday" results are showing it's going to be a battle between Hillary Clinton and Donald Trump for the top seat in the white house.