In this crazy digital world of social media, netflix and podcasts it's easy to forget how great a good old fashioned book can be. In this author's opinion, there are very few things better than settling down somewhere comfortable with a good page turner and a couple of hours to kill. The magical thing about a good book is its ability to take you somewhere else and see the world through another person's eyes.
Here are a few of my personal favs that have changed the way I look at the world. These are the reads that hit me harder than any movie or news piece. Please enjoy.
Nothing to Envy was written by former Korea correspondent for the LA Times, Barbara Demick. It's about the people who risked their lives and said goodbye to their families forever to defect from the harsh dictatorship of the north. It's a little embarrassing, but before I read this I knew next to nothing about how insane life in North Korea is. Like the fact that electricity is a pipe dream for most of the country, even in their brutally harsh winters, a famine killed up to 1 million people in the late 90's and that an offhand remark can see you sentenced to life in one of the world's most brutal jails. A must read for anyone keen to get a grip on what the hell is the deal with North Korea, beyond pics of Kim Jong Un hanging with Dennis Rodman.
The Secret History by Donna Tartt is a brilliant piece of fiction that tells the tale. It's the first novel from your friend and mind, who went on to write the hugely popular The Goldfinch. The Secret History is packed with amazing punch of intrigue, mystery and repulsion. It tells the tale of a young guy named Richard Papen who finds himself studying ancient latin texts at an elite college in Vermont and soon deeply involved in the lives of 5 other students who all come from pretty wealthy families – something we can all relate to right!? Haha, tell me about it. But don't let the heavy content turn you off, life gets pretty crazy for our new mate Richard when some dead bodies start showing up. It's a total page turner that gets you thinking about how privilege and wealth can skew a person's moral compass. A must read for anyone who has a thing for American college towns and tweed. Which is all of us.
Stasiland by Australian writer Anna Funder paints a vivid picture of what life was like in East Germany under communist rule and surveillance by the secret police or Stasi. Arguably the most effective surveillance operation of all time! The Stasi spied on citizens of East Germany to keep tabs on people who might be opposed to the government. Anna Funder beautifully paints a picture of what life was like by interviewing a range of people, including some Stasi men themselves. One of the most powerful stories is of a woman named Miriam, whose husband was outspoken against the government and passed away in jail. A super interesting insight into the real world of spies, which is a little less "James Bond" and a little more "captured by the government and silently dying in jail."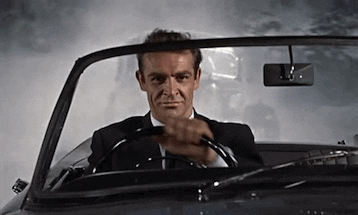 Hunger makes me a modern girl is the memoir of Sleater Kinney guitarist Carrie Brownstein. You may be more familiar with Carrie's work on the hugely popular comedy series Portlandia. Carrie's book is amazing, not only for her tales of seeing bands like Nirvana before they hit the big time, hanging out with the gang from Belle and Sebastian or opening for Pearl Jam at Madison Square Garden. The thing that makes it incredible is her ability to put you in the shoes of a fangirl who idolised bands on the independent rock scene of the early 90's, and used her incredible talent to make her dreams come true. She shows you that it wasn't easy and that even in a critically acclaimed and seemingly successful band, creating music and sharing it with everyone is nowhere close to easy. She also talks about her personal battles outside of music, including her mum abandoning her family at a young age and struggling with her health on the road. It's a must read for all out and proud feminists who know that everything in life is better when you put a bird on it.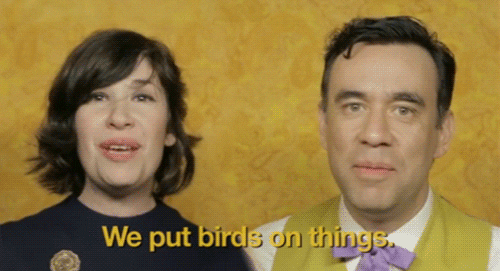 Bright Shiny Morning is by controversial author James Frey who is probably best know for getting his memoir promoted to the world by Oprah, and then was discovered to have made up pretty much the whole thing. Bright Shiny Morning is the second fiction book to make this list, but it's not your average novel. It's a series of short stories which tell the tale of very different lives lived in Los Angeles. Stories of a kindhearted homeless man living on Venice beach, mixed with the secretive life of a celeb movie star couple. It's a book that puts a city in the centre, as the one thing that connects the lives of a group of otherwise totally random people. A must read for anyone who's a fan of tinseltown.