Remember that time just after your algebra class that you walked into your 'how to make friends and be a better person' class? Yeah. Me neither.
Facebook spent a good chunk of the last week reminding us of the importance of friendships with their video homages to our mates, how nice. As kids we're taught our left and rights, our pluses and minuses and even how to take care of ourselves when we're physically hurt. But very rarely are we taught how our emotions work, or how to connect and build relationships with other people. Weird, right?
I've had my BFF's for over fourteen years, we met in the schoolyard when I was 10 years old and bonded over our mutual love of zuper dupers. Since then we've grown up together, played in teams together, supported each other through break ups, travelled together and made some of the worst (but also best) life decisions together.
Recently though, I made the biggest and scariest decision of my life to move from Sydney to Melbourne for that thing they call 'work'. Twenty four years of existence and social networks suddenly down the drain and now I'm a real person in the real world. Hectic.
Honestly, it was one of the first times I have felt truly vulnerable and I really struggled the first 6 months. As a guy that's grown up in a hyper-masculine sporting environment, I suddenly questioned my own identity, what I stood for, who my real friends were/are and why on earth I ever made that tortuous one hour flight down south. It was one of the most challenging and introspective times of my life and I felt like I didn't have anyone to talk to about it.
The reason I share that story with you is not because it is rare but because it is incredibly common.
Making friends, particularly as an adult, can be tough – but it shouldn't be. Friends you used to see regularly are settling down, moving away or dropping off into the periphery. Work and relationships become more time-demanding and chances are at the end of the day what you really feel like is some well-earned time in front of Netflix.
The problem with losing mates as you slowly grow up is something that's not often discussed. It can be a seriously lonely time that can really damage your emotional well-being which, let's face it, sucks.
Particularly as guys, we're quite good at maintaining a surface level of social connectedness but struggle to deepen those relationships to have honest, authentic and empathetic conversations with our friends. This is important because the more satisfied we are with our social relationships the less likely we are to experience social isolation, anxiety, depression and other mental illnesses.
From our friends at VICE: How to make friends as a grown ass man.
I am lucky to work for an organisation that is focused on building empathy, social connection and purpose within young people and I've picked up a few tricks of the trade along the way from watching people who do it really, really well:
You get friends by being a friend
Share yourself. Be non-judgemental. Be present. Be consistent and reliable. Listen more than you talk. Have a genuine curiosity/interest in the person. Remember people's names. Smile!
Be YOU
Do what you actually want to be doing. You are not a loser, you are an advanced/awesome/fun/interesting/thoughtful human and people want to hang out with you.
It's okay to let go of some people and to make room for new ones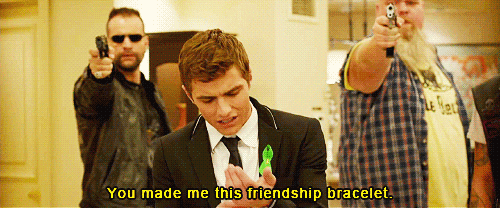 There are times when older relationships can get you into more trouble than they're worth. The upside is that you're more willing to open yourself up to new people than before.
You might feel out of touch with close friends. But they're not going anywhere.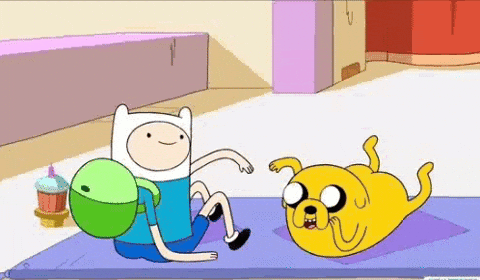 These are the lifers – the ones who've seen you at your best (and worst) but you barely see anymore. They have helped you remain who you are and you'll still turn to each other in those serious times of need for a long time to come.
It's normal to feel awkward to ask people to hang out for a mate-date or to be friends, but keep in mind everyone feels that way. As human beings we're full of self-doubt: maybe they don't feel the same way or they're probably too busy. Stop the negative talk. Making friends should come without pressure, if you find someone you enjoy spending time with, chances are the feelings are mutual. Take the leap of faith and ask them for that coffee, movie, slushy or ice-cream. They will be glad you took the first step and thought to include them in your plans.
At the end of the day, loneliness sucks and making and keeping friends is important. More important though is the effort and action that goes into the endeavour itself. Getting out there and being weird, awkward, uncomfortable and nervous is rewarded with meeting awesome new people and getting over your own insecurities is half the battle.
As Brene Brown puts it "connection is why we're here. It gives purpose and meaning to our lives," and when we are courageous enough to share ourselves to other people that's where authentic connection and friendship is formed.